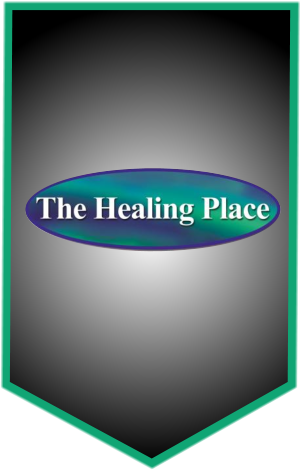 As we are all aware, COVID has changed how we do business. To provide the best, safe, healthy environment for your visits, The Healing Place has made several changes. We have had Reme Halo units installed into our air handlers. These were developed for "Sick Building Syndrome" shown to kill infectious organisms in the air within three feet of an active cough or sneeze, as well as to sanitize all surfaces it settles on. We additionally, UVC wand areas, wipe all surfaces with a safe antiviral/antimicrobial product several times throughout the day, and temperature monitor all of our staff daily. We wear a mask for services where we will spend time within a 6 foot radius of you , our client, as recommended by the CDC, OSHA and the National Massage board. We have removed literature to "thumb through" so bring something to read if you wish. Any literature we give you to review, please take with you or discard. What we ask of you, our clients, is to cancel if you or anyone in your household are ill (fever, cough, etc) above and beyond any normal "allergy/respiratory chronic issues". Wear a mask if you do have any chronic respiratory issues that promote coughing or sneezing.
For our contact service, our percussor therapeutic massage, we additionally will take your temperature with a touch free forehead thermometer to make sure it is below the recommendations of the Federal massage board and require you to wear a mask while in the massage room with our staff. Our therapist will be donning a fresh top and wearing a mask as well, when in the massage room. Our therapy rooms are all sanitized and we have 30 minutes between all clients in each room, as recommended by CDC/OSHA/FMA for sanitation.
We hope that each of us work to keep ourselves as healthy as we can be during this challenging time while respecting the current requirements for businesses to stay within regulations. If you have a health condition or other reason that a mask cannot be worn by you, you are welcome to come for all of our services with the exception of the percussor therapeutic massage, as currently our regulations requirements. We appreciate your understanding and patience.
The Healing Place would like to extend our gratitude to our Local Doctors, Nurses, and First Responders with a Free Dry Salt Booth Therapy Session once a month for the rest of 2020! We would like to help keep our Police Officers, Firefighters, and EMTs Healthy.  Call Today to make your first appointment.
352-795-0250
Monday-Friday 9-5

Review us on your favorite site!
Be the first to receive the latest promotions, discounts and updates!